Note: This site is no longer being maintained, unfortunately. Most of the pages haven't been modified for years. See the homepage for the only part of this site that is being kept up to date.
---
jump to bottom of page
by date: previous | contents | next
by type: previous type (Commercial: for product) | contents
jump to: Airing Info | Description | Transcript | Credits | See Also
Type

Commercial: for product

Date

Tue, 03 Oct 1995

Time

unknown

Channel

Nickelodeon (and others?)

Running time

30 sec (Melissa's part: throughout)

Repeated

rarely on various channels (I think), but probably not anymore

For specific dates that this has been repeated in the past, if known, see U.S. airings of Melissa and/or Non-U.S. airings of Melissa.
This 30-second spot features Melissa and (very briefly) an unknown younger girl. The general style is upbeat (of course!) with lots of quick shots, mostly at weird angles. The music is reminiscent of the Jackson 5 song, ``ABC''.
All in all, I'd say it's a pretty good commercial.
There's also a 15-second version that starts with the Jazzy Jewelry logo and the Background Singers instead of Melissa talking to the camera. It's greatly edited, of course, and pales in comparison to the 30-second version.
You can get pics from this at:

http://ftp.tcp.com/ftp/pub/melissa/images/commerc/jazzy/
[in on shot of MJH addressing the camera]
MJH: ``Hey! I don't want to be a copycat...''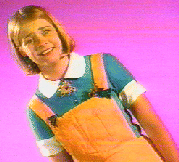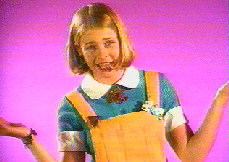 [the word ``copycat'' echoes a few times as four images of a girl pop up all in a row]
MJH: ``I like to do my own thing.''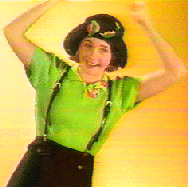 Background Singers: ``Do your own jazzy thing!''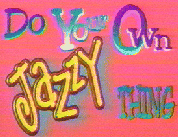 MJH: ``With Jazzy Jewelry and new Jazzy Accessories.''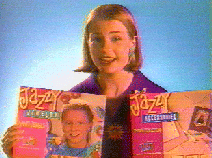 [she glances at each of the two boxes she's holding up]
MJH: ``Now I can make jewelry you can't find at the mall.''
[complete with classic MJH facial expression]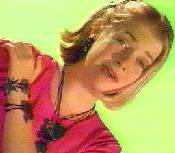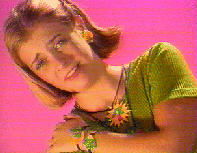 MJH: ``Funky sand jewelry...''
[MJH appears in a one-piece swimsuit with a cut-off shirt top; she's partially covered by waves at the bottom of the screen; more classic facial expressions as she does ``the swim'' (I guess)]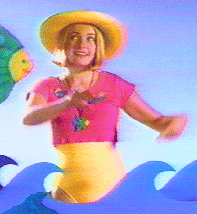 MJH: ``And cool stuff for my hair you can't buy anywhere.''
[quick close-up of MJH with funky stuff in her hair]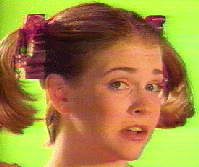 MJH: ``Now my diary is extra-personal.''
[holds out a decked-out diary (with a picture of MJH on the front), then quickly pulls it towards her]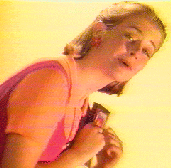 MJH: ``And it's all original, just like me!''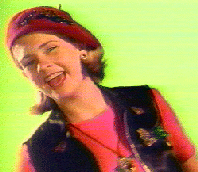 [she exits]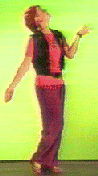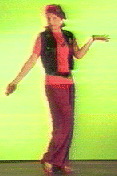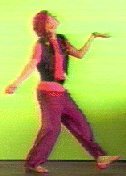 Background Singers: ``Do your own jazzy thing!''
MJH: ``Jazzy Jewelry and new Accessories. Twelve cool kits, each sold separately. From Crayola.''
[out on shot of four boxes]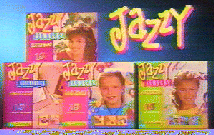 Opening credits

--

Closing credits

--
---
Current section: Info Archives / Melissa / On TV / MJHTV Pages
Next page: MJHTV: Nick in the Afternoon: ``Celebrity Stump Stick''
Previous page: MJHTV: Clarissa: ``Clarissa, Now'' (pilot)
[Info Archives] [Melissa] [Sabrina] [Clarissa] [Mailing List] [What's New?] [E-mail Me]
---
Donald Lancon Jr [e-mail me] Page content last modified: Wed, Aug 5, 1998